Established in 2011, the SKY Real Estate Team is well-known for being a full-service real estate team. We have been helping clients all over the Metro Vancouver region buy and sell real estate for years. We have achieved President's Club Medallion for the Team category from 2012 to present by the Greater Vancouver Real Estate Board, and we represent the Top 1% in our industry.
As we all come from a variety of different backgrounds, we are knowledgeable in a diverse amount of languages, including English, Korean, Italian, Cantonese, Japanese, and Croatian. We strive to stay on top of the industry, consistently learning new strategies to ensure that our clients are being serviced by the best.
Available 24 hours a day, 7 days a week, we are always ready to help you answer questions or concerns. We are committed to helping you buy or sell your home, and we will ensure you get the best possible deal in each transaction. We strive to be the best, because we know that is what our clients deserve.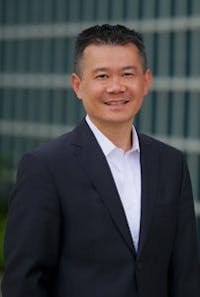 Michael Kuramoto, Urban Land Economics
Team Founder, Leader and Director of Development

Michael completed his B.Comm. in Urban Land Economics (Real Estate) from UBC and has been active in the real estate industry since 2002. During his real estate career, Michael founded Network of Condos, which provides innovative and informative web solutions for Purchasers and Sellers. The success of Network of Condos attracted a select group of high caliber real estate agents, which brought about the formation of the SKY Real Estate Team. Michael has been a part of the Medallion Club (top 10%) for over 10 years and President's Club Team (top 1%) for 5 years. He and his team have sold over 1,400 homes. Michael is the father of 3 boys. He enjoys his children's activities, hockey and golf. Michael speaks English and Japanese.
Keith Strang, Personal Real Estate Corporation
Team Founder, Leader and Director of Marketing

As Team Leader of the SKY Real Estate Team, Keith has continued to maintain a genuine interest in aiding his clients achieve their real estate goal. Providing council to his clients, as well as inserting his invaluable skill sets, Keith aims to help each client navigate through to a seamless transaction. Keith's portfolio includes both First-Time Buyers and Sellers to seasoned investment groups, and despite which group you may fall into, he treats all his clients in the same manner.
The Real Estate Industry in Metro Vancouver has recognized Keith's professionalism, expertise and skills that he has been asked to provide advice to new and young realtors. He has been asked by his brokerage to lend his expertise during meetings as well. He continually renews his ongoing ambition to lead his Team to stay in the forefront of their industry through dedication and handwork.
During his free time, Keith loves taking his boat out and entertaining family and friends. He and his wife, Jen, have two children who live busy lives, and they both enjoy watching their hockey games, and dance recitals. When opportunities arise, Keith also enjoys travelling.